Exciting events for everyone!
Mile High Dance Festival
Join us, Friday July 21st and Saturday July 22nd at the Cleo Parker Robinson Dance Amphitheater, 119 Park Avenue West, for the 11th Annual Mile High Dance Festival, Celebrating the joy of dance in Denver! This free event includes live music, vendors, great food – and of course a wonderful diversity of dance – something for the whole family!
Tundra
Join Authentic: Grooves and Alpine Artist Collective , Friday July 28st and Saturday July 29nd at the Truss House, RiNo Art PArk 1900 35th St
Denver, CO 80216, for a collaborative evening of dance. Immerse yourself into the high alpine Tundra and go on an adventure with us! This event is more like an experience, and our performance is anything but ordinary. This event includes new works by both companies, live music, great food and drinks, and chance to talk with the artists in a fireside chat. There will be something for the whole family!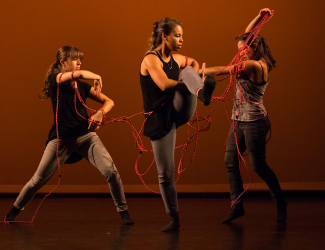 Mix Match Dance Festival
Get ready for LA's largest dance festival: Hart Pulse Dance Company's 14th Annual MixMatch Dance Festival! They will bring dance styles of all kinds to one stage over one weekend gathering choreographers from Southern California and across the US. Each performance is a different line-up, make sure to get your tickets early!