We can't do it without you
Authentic: Grooves Direct Support
Purchase Authentic: Grooves items or make a cash donation.
Cash Donations accepted via:
PAYPAL: Authentic.Grooves@gmail.com
VENMO: @JCarr-AuthenticGrooves
Need a tax deductible option?
Free to you, support for us!
1) Purchase Collaborator items, 2) Use Promo Code at checkout,
3) A percentage of your total is directed to Authentic: Grooves as a donation!
Thank you to the following supporters for their In-Kind donations. 
Join us at one of our events  for an opportunity to receive one of these great items!
Fitwall – 
1 month free Membership!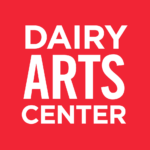 Check back often, more support options Coming Soon!